Success Stories
How can we contribute to the success of our customers? In addition to first-class product quality, we are capable of comprehensive process know-how. You will find more details in our COMEC Success Stories.
26 YEARS OF ONGOING RELATIONSHIP BETWEEN COMTRANS & COMEC
On September 14th, Mr. Moshe Foerster, owner of COMTRANS ENGINEERING LTD, visited COMEC-BINDER SRL to discuss important projects for Isreal. ...
Between the Italian company COMEC and the Israeli company COMTRANS exists a long business relationship, which started in 1992, after a post-SAMOTER conference, an Italian trade fair which was known in the 90s for bringing together all those involved in the aggregates sector.
In those days, there were no Skype, WhatsApp and not even e-mail, there was no digital communication at all. The only way to get in touch was by a phone call or like in this story case, a fax that established the first contact between Israel and Italy. The first meeting between Mr. Bruno Padovan, former owner of Comec Spa, and Mr. Moshe Foerster, owner of Comtrans Engineering Ltd., took place shortly afterwards in Rome.
"Mr. Padovan invited me to the headquarters in Badoere, for an official meeting at the Comec Spa but I asked him to see a crushing plant with Comec machines before seeing the company. For me it was extremely important to see the Comec machines at work. In the evening, we returned to Conegliano. On the next day I finally visited the Comec site and signed the first order for 4 crushing machines." - Moshe.
Within the last 26 years, Comtrans Engineering Ltd purchased more than 200 machines (over 80 impact crushers, about 10 primary crushers, over 50 screens, different feeders and sand grading systems) and proved to be a reliable partner and a great support for the development and foreign consolidation.
Read more

Mr. Fabrizio Nervo - General Manager Comec Binder | Moshe Foerster – Owner COMTRANS ENGINEERING LTD

Ms Khalida HADJ ALI, Expert in trade relations for the French-speaking countries and responsible for auditing and controlling contracts with customers.
COMEC-BINDER IN ALGERIA
COMEC-BINDER in Algery is a great success, beyond the installations attributed, it is a great human adventure.
The Sales office of COMEC BINDER in Algery has achieved excellent results, supporting customers from the engineering to the construction of the plant, commissioning, in total satisfaction of the request. ...

Our office in Algeriy is the result of a strong team, formed in 2007, headed by Nabil ABED, Area Sales Manager COMEC-BINDER, Mrs. Khalida HADJ ALI, expert in business relations for the French-speaking countries and responsible for the verification and the follow-up of the contracts with all customers and supported by five local experienced technicians. The key of the success is a solid relationship with the Italian headquarters in particular, nowadays, with Mrs. Francesca FUSER, for the commercial part, as well as with the 40 employees of COMEC-BINDER Italy, which goes from the technical support, moving through the financial ending with the after sales. Impossible not to mention, Mr. Patrizio BOA, now retired, who provided a great value with 45 years of experience in COMEC-BINDER, a master in the process and a complete guide to technical solutions.
This beautiful human adventure has found its full meaning in Algery, because beyond commercial success, COMEC-BINDER has developed harmonious and honest relationships with customers such as CATOF, Groupe GICA, Trans-Canal Ouest. With Their extraordinary technical abilities, professional and interpersonal skills it has been a great pleasure and honor to conduct the projects together.
Read more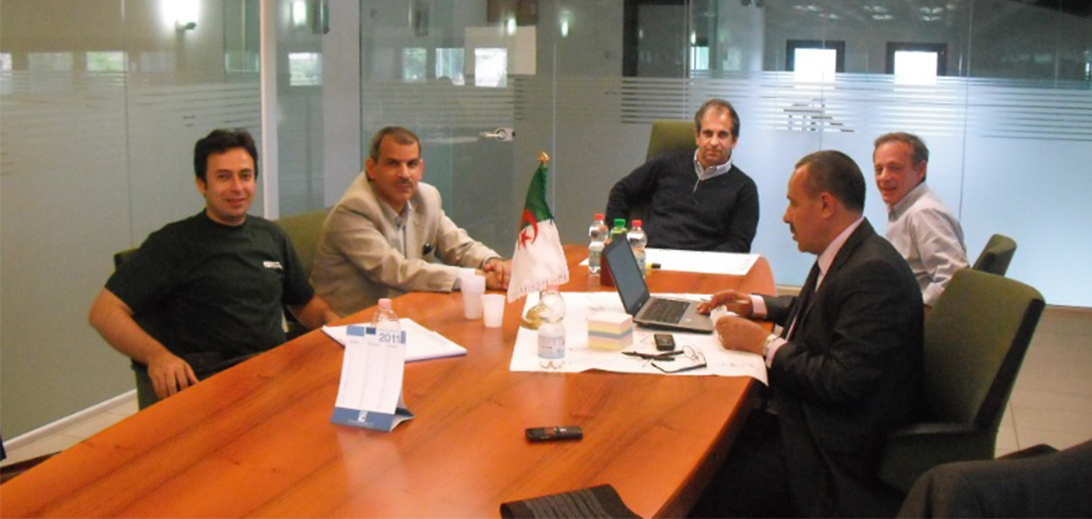 2010 GICA Group - in COMEC-BINDER - Italy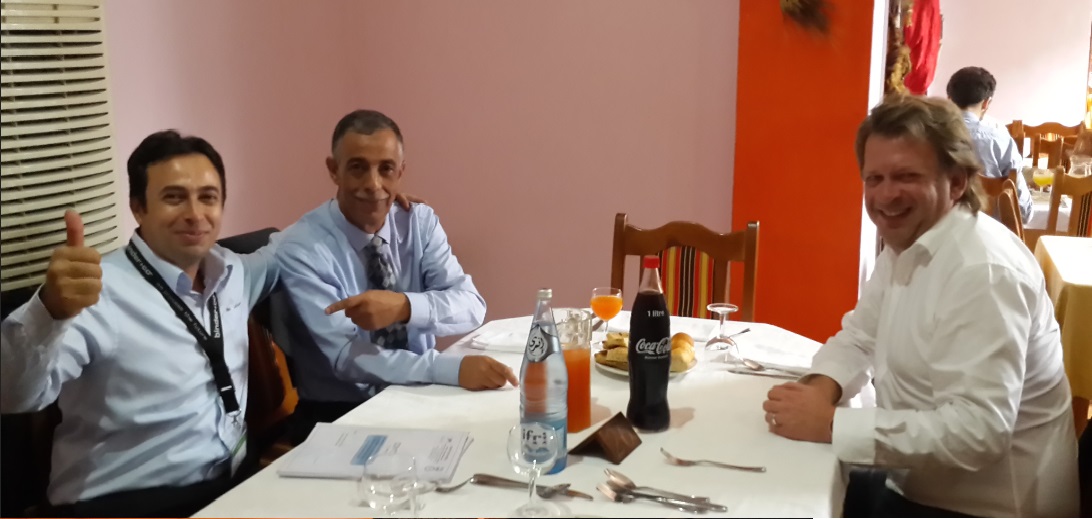 2013 In Algeria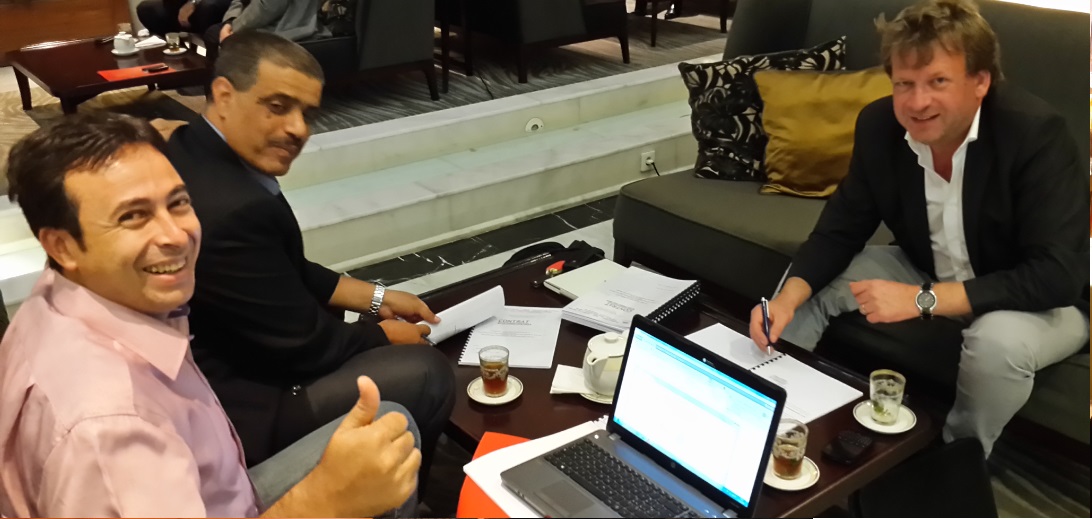 2014 In Algeria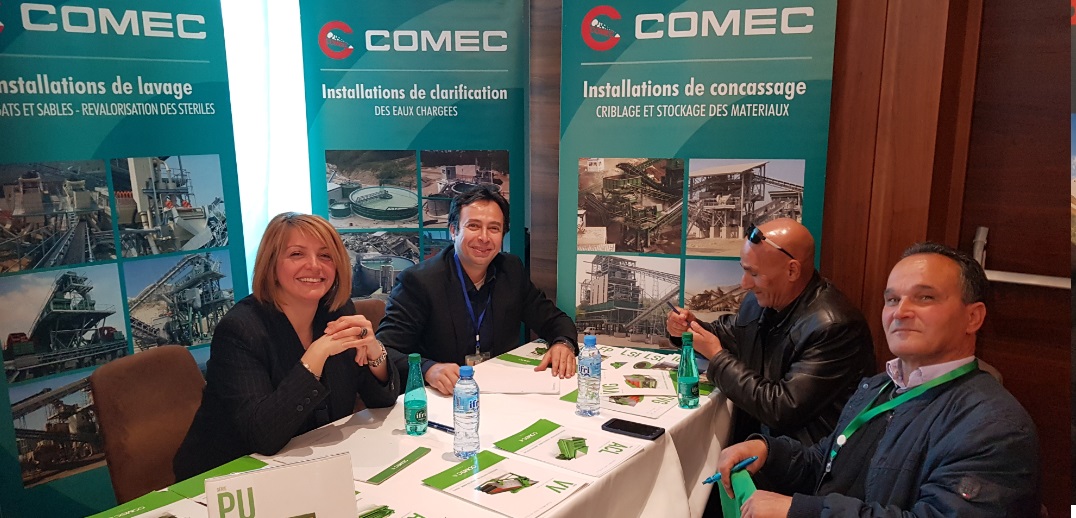 Cooperation at trade fairs
0